Joint Community Project

Scouts to return to Thirdsden
---
You may be aware that the Thirdsden Scout Hut on Goddington Lane has unfortunately  been lying vacant for a number of years and is now quite dilapidated. Working together, the Scouts and St. Olave's Grammar School are planning to renovate the existing building and return it to its original purpose of housing the 3rd Orpington Scouts, 幼崽和海狸.
St. Olave's will make good use of the building during the school day and after school hours for educational and co-curricular activities. We also hope that the local community will want to use it for social, artistic and learning purposes, as they have done in the past.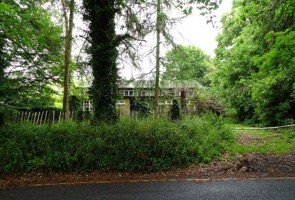 We have engaged the architect, Takero Shimazaki of t-sa.co.uk, to develop ideas as to how the Scout Hut can be restored to use in a creative and sustainable way and have invited local residents to look at his designs and give their views on how this building can be used.
We welcome the involvement of local residents and hope not only that you see this as a step in the right direction but also that you will be able to use the renovated Thirdsden yourself at some time in the future.
Updates will be published below, as this Joint Community Project progresses.
12 February 2020: We have now submitted our planning application to Bromley Local Authority and will update this site with a link when the documents are available for public viewing and comments at Bromley.  You may also get a letter from Bromley about the proposal inviting comments.
的信息, there are a few small changes to the materials and appearance of the building and no changes to the purpose and use that were discussed at the consultation evening in October.
01 November 2019: Thirdsden Scout Hut
Draft Consultation Boards from t-sa Architects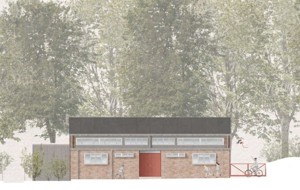 Thirdsden Scout Hut is located on Goddington Lane and occupies the west corner of St Olave's Grammar School. Built by the Scouts in 1965, the Hut was occupied by the 3rd Orpington Scouts until 2012. Its utilitarian character is a defining feature to this day, however its humble restraint has been unappreciated in recent years as the building has come into disrepair. In 2019, t-sa were approached by St Olave's Grammar School to economically and sustainably restore and extend the 3rd Orpington Scout Group's Scout Hut for use by the scouts, local community and the school. 
01 November 2019: Public Consultation 
01 November 2019: 概念图
Rear Elevation, New Hall, view from Park Avenue
2019年10月30日:     Information and Consultation Event
Neighbourhood consultation Evening
A meeting with representatives of the School, Scouts and the Architects was held in the Great Hall at St. Olave's on Wednesday 30 October 2019. This was an opportunity to meet the team working on the project, to look at designs, 问题, comments and ideas from local residents.