Christmas Concert 2021
17 Dec 2021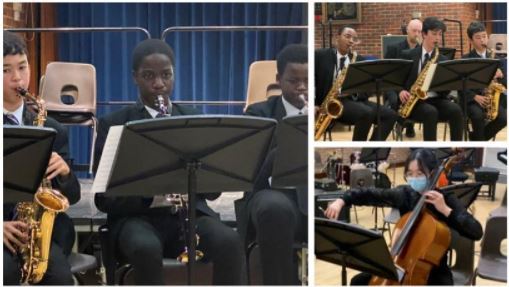 The Great Hall was alive with music and singing on Wednesday with an outstanding Christmas Concert. The Chamber Choir, Symphony Orchestra, Jazz Band, student groups, individual singers and instrumentalists each gave high quality performances, with the excellent Symphonic Wind Band rounding off the evening in style.
The hard work of all student and staff participants was richly rewarded in what was a first-rate evening, enjoyed by all. With a blend of choral and orchestral favourites, as well as festive-themed items on the programme, the event was a superb send-off at the end of a challenging term, starting the countdown to a well-earned rest over the approaching holiday period.
Congratulations to the musicians involved and sincere thanks to everyone, especially our Director of Music, Mr Price, who helped put together such a memorable event.